ISP Support Data Center & Network
ISP Support operates out of a world class data center that is uniquely positioned at the very heart of the global Internet at 85 10th Avenue in New York City. The facility is a Class A Data Center that has been described as one of the most technically advanced and secure buildings in the country. Google, Microsoft, Yahoo and many other similar companies also maintain a presence here.
With 12 backup generators providing at total of 24 megawatts of redundant power the facility can fully function on its own without public power or water for up to 30 days. The data center has multi-layer security and access control procedures and a 24 hour security guard service. Technical support staff are on site and available on a 24/7/365 basis. The network is Cisco powered with redundant routers and switches and diverse fiber entrances to the facility providing direct peering with all major global Tier 1 IP networks allowing us to offer high availability and exceptional throughput to our customers located in over 70 countries.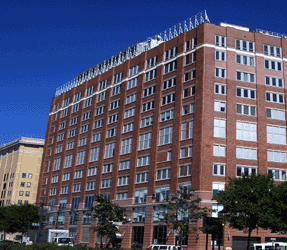 Data Center Features Summary
Windowless Security Hardened Facility
N+1 electrical design and distribution
Redundant UPS and Battery Backup
Humidity and zone temperature control
Active Fire Prevention and Suppression
Multiple True Diverse Fiber Entrances
Zone 2 Seismic Code Construction
On-Site Security and Support Personnel
24 x 7 Monitoring and Operational Support
The data center has all of the usual redundancy systems in place with respect to electrical design and distribution, including redundant UPS and battery backup as well as back-up generators with automatic transfer switches to ensure smooth transition to backup power, HVAC, raised flooring, fire suppression and smoke detection systems.
The data center itself is a windowless security hardened facility which is manned by on-site security on a 24/7/365 basis. All doors are secured with biometric hand geometry readers to prevent unauthorized access to the facility. Critical network equipment and associated services are protected against unauthorized access by secure authentication protocols in association with the latest security devices and firewalls.
Best in class network
Level3 Communications has been our network partner of choice for more than 20 years. Level3 maintains the largest data-center footprint of any communications provider in the world and has one of the world's largest and most reliable networks. The company operates a 22,500 mile broadband fiber optic network in 72 US markets and 20 European markets.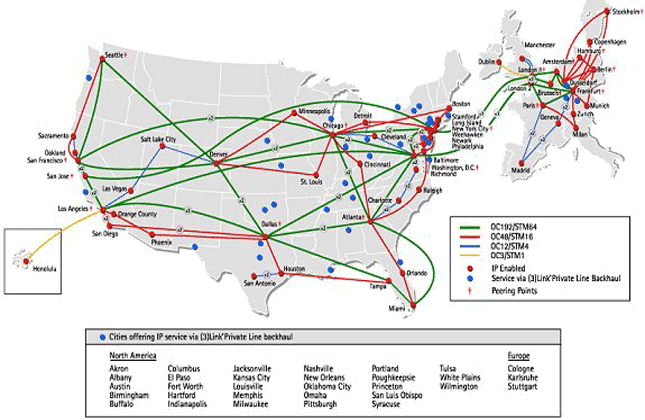 Our international network transit times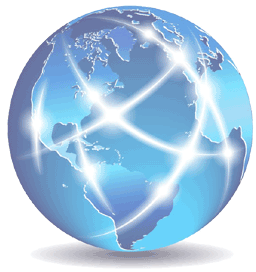 Europe

London: 71 ms
Paris: 87 ms
Berlin: 81 ms
Moscow: 122 ms
Rome: 102 ms
Barcelona: 101 ms
Amsterdam: 78 ms
Brussels: 77 ms
Stockholm: 116 ms
Vienna: 106 ms
Zurich: 84 ms
Oslo: 113 ms
Dublin: 83 ms
Denmark: 92 ms


Asia

Tokyo: 187 ms
Jakarta: 281 ms
Seoul: 208 ms
Delhi: 219 ms
Mumbai: 215 ms
Shanghai: 217 ms
Beijing: 232 ms
Manila: 278 ms
Hong Kong: 282 ms
Malaysia: 249 ms
Singapore: 253 ms
Bangkok: 300 ms
Dhaka: 316 ms
Taipei: 208 ms


South America

Argentina: 145 ms
Brazil: 138 ms
Chile: 176 ms
Ecuador: 186 ms
Peru: 223 ms


Africa

South Africa: 244 ms
Nigeria: 170 ms
Egypt: 140 ms
Ghana: 187 ms
Kenya: 240 ms


Australia/Oceania

Sydney: 219 ms
Melbourne: 234ms
Brisbane: 247 ms
Perth: 277 ms
Adelaide: 248 ms
Auckland: 214 ms
Wellington: 218 ms