Webhost Support Services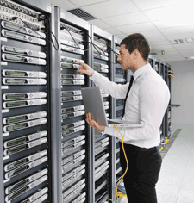 Save on Hosting Support Costs
With all of the competition in the hosting industry these days you need solutions that will allow you to remain competitive, increase your profit margins and grow your business
ISP Support has more than 20 years of experience helping small to medium Web Hosting Providers compete against the big providers and win!
We can offer a range of technical service and support packages for web hosting companies who wish to outsource these aspects of their business.
Helping you gain and retain customers
Helping our Web Hosting company partners worldwide acquire and retain customers is one of the things we do best. ISP Support has many years of experience in delivering custom designed, unique and innovative solutions that integrate best in class connectivity, cutting edge technology, and highly skilled support and service teams to give our Webhost partners the advantages they need to stand out from the crowd in an increasingly complex and competitive industry
You can be at forefront of the latest technological revolutions by offering Cloud enabled servers and other high value added, cutting edge and cost effective solutions that your customers demand, all backed by our superior network, server infrastructure and a highly experienced technical team who understands your business.
---